Are X-Men Mutants Based On A True Story?

To an extent the X-Men comics and movies are real.  Not necessarily the specific characters, storylines, or the description of their reality but rather the fact that superhumans do exist. With each passing decade the number of humans beings born with minor, or full on psychokinetic, telepathic, and other superhuman abilities is steadily increasing.  Those with psychic powers who can control their surroundings, or manifest forms of matter, and energy from their bodies or thin air!  Then we have others with enhanced strength, speed, agility, intelligence, and senses.  This is merely the natural course of how sapient species evolve on plants across our paranormal Universe.
When biological species evolve to a certain point of self-aware intelligence they generate a soul that is simultaneously born in countless higher dimensions outside of time-space.  At some point, there is a God like ascension to prodigious power in those unimaginable dynamic dimensions.  Our various dimensional incarnations are linked to each other metaphysically which is evidenced by Junk DNA that more or less contains latent super abilities in most humans. However, to some degree, mostly too minuscule to notice, every human has an array of superpowers.  The most common is mind over matter as witnessed by the Placebo Effect along with various fabulous feats publically performed by entertaining individuals.
The ever advanced evolution of a sentient species pushes them ever closer to ascension into higher dimensional Godhood as a society outside the normal
 individual ascension via simple death. The body and brain begin to assimilate the Junk DNA as normal DNA thereby slowly but surely activating various superpowers in each successive generation.  As we speak now there is a silent minority of superheroes, and supervillains who fight a secret battle in the shadows against each other, versus the supernatural forces of darkness, and humans who oppose them as well. Secrecy is essential in order to prevent public panic, and the ensuing witch hunt followed by capture, experimentation, and even potential extermination by close-minded frightened individuals.  Certainly, secret black ops divisions of various governments, such as the US Paranormal Defense Agency, are aware of the existence of these X-Men Mutants. Although they're of course not called that. Generally, they're referred to as Superhuman or identified by their particular power.  These heroes and villains are sought after by the government who wish to understand and harness their awesome powers.  At the end of the day, it's inevitable that humanity's future will see everyone with a scientifically measurable degree of enhanced abilities in about 10,000 years or so based on current estimates.
Is Magneto, Professor X, And Xavier's School for Gifted Youngsters Real?
There are currently no central superheroes or villains who rally the forces of superhuman, good, and evil.  There are supernatural beings other than human who fill such roles but strictly in the superhuman arena our world isn't like the X-Men in that respect.  Many operate independently or join up with
 various small gangs mainly for the purposes of amassing money, and power.  It's not that uncommon for powers to give people delusions of grandeur, and superiority which prompt them to join paranormal or human criminal organizations to elevate their status in life.  There is all manner of secret supernatural and magic schools around the world that will train those with superpowers in order to hone their skills so that they may join the battle against the forces of evil.  The McTavish International Academy Of Magical Sciences is the largest and most prestigious institution that covers virtually all things metaphysically marvelous!
Plausibly the closest thing to Xavier's School For Gifted Youngsters is the Tanzania Psychokinetic College. It's the top learning institution on Earth specializing in Psychokinetic powers of the mind. The vast underground complex is said to be hidden in the Tanzanian jungle near a large lake for those with water manipulation powers.  Students usually practice their powers inside the concrete, and steel facility but also in the open jungle as well.  Any student with pyrokinetic powers (fire manipulation) is usually shadowed by one with Cryokinetic (Ice Manipulation), or Hydrokinetic abilities to prevent large-scale jungle fires.  However, it's rumored a witch is on staff to provide protection spells to prevent damage to nature, and other students just learning to harness their potentially horrifying powers!
On Mystic Investigations own supernatural crime-fighting team we have a telekinetic psychic named Julia Hathaway.  Our resident witch Rebecca
Abernathy has hydrokinesis, Faunapathy, and other abilities based in her Mermaid genes.  She also has witch DNA that gives her a natural ability to command magic and utilize her active witchcraft power known as the Mystic Sphere. Drake Alexander is a powerful 5th generation vampire while Zack Powers has advanced bionic abilities based superhuman enhancements.  Our Cryptozoologist Doctor Ashley Abercrombie has minor abilities based on the fact that she's a half zombie!  I myself as Mystic Investigations President have displayed some superhuman tendencies in tense situations but no definitive source of that has been sighted. It could simply be good old-fashioned mind over matter!
With all this being said everything eventually exists in the vast array of Parallel Universes in our greater Multiverse. The X-Men Mutant Universe is no different. A handful of the planets top psychics, seers, mystics, and those who have the ability to see into other realities say that the world of the X-Men comics and movies actually exist in a Universe far far away! | Watch All The X-Men Movies Online!| Learn About The Superhero Patriot Woman!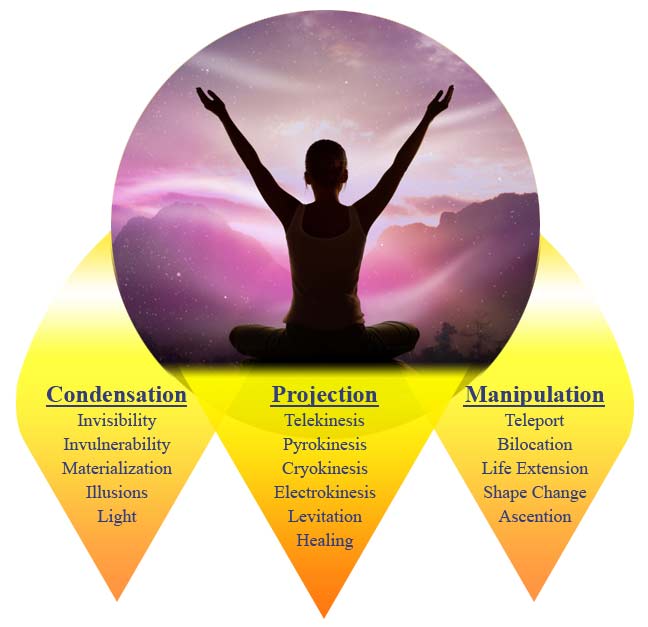 X-Men: Dark Phoenix In Theaters February 2019!

Related articles
As an Amazon Associate we earn from qualifying purchases.