Most governments back to the dawn of human civilization have been aware of the perplexing paranormal world. Mostly they've worked to keep its secrets from the general populace for their own benefit and to prevent panic. However, the further back in history you go the more people who knew about the supernatural and even directly participated in it! All US President's have been briefed on the state of planetary paranormal affairs in their particular era. Most modern Presidents had no idea so much of the supernatural was real while earlier Presidents, including the Founding Fathers, knew full well the world was a far more dangerous place than it appeared to be!
President George Washington Takes Down Monsters With His Trusty Hatchet
Our first President George Washington wasn't just chopping down cherry trees with his hallowed hatched. Even as a child this magnificent bastard was taking down vampires, werewolves and even random zombies in the woodlands and fields of Virginia where he grew up. Most prolifically he dealt with vampires preying on wounded soldiers in the Revolutionary War. It is even said in the secret supernatural record that General Washington personally decapitated a Ghoul who was cannibalizing fallen troops! While in office he tasked various soldiers to look into the supernatural scourge. They were ordered to keep their activities secret and report directly to him.
The Wicked Witch That Nearly Destroyed The United States
Earlier in his life, he nearly fell prey to a wayward witch! Before he met his future wife Martha a beguiling witch began a romance with him. Her intent was to marry him and become the First Lady. The witches mission was to plant subtle seeds that would destroy the USA before it could ever turn into a superpower. She had to be careful not to tip off time enforcement from the future because she was, in fact, a time traveler! Ultimately her witchcraft caught the attention of Witch Slayers who dispatched her and saved Washington along with the United States! It's not known if she was working on her own or was apart of a magical temporal conspiracy.
The Witch Defense League
The Witch Slayers who saved Washington were members of a private group called The Witch Defense League (WDL). They had their roots going all the way back to the Salem Witch Trials of the late 1600s. The organization was made Quasi-Federal by George Washington in 1791 to keep it off the official books. Very few in the Executive Branch nor Congress knew of its existence. They reported directly to Washington and his successors. Although President John Adams thought it was all a bunch of bull! The Witch Hunters League was the first precursor to today's supernatural government juggernaut known as The US Paranormal Defense Agency. The US PDA was created from several other secret agencies in 1977 by President Jimmy Carter. Carter himself was obsessed with the supernatural ever since his past encounter with extraterrestrials!
President Abraham Lincoln Vampire Hunter
Honest Abraham Lincoln, 16th President Of The United States Of America, was the most prolific supernatural slayer of all the Presidents!  First, and foremost he was a genuine vampire slayer.  In fact, the novel, and motion picture "Abraham Lincoln Vampire Hunter" is based on a true story.  Like Washington, he stumbled upon malevolent monsters as a child in the wild. In this case, the backwoods of Kentucky and Illinois. Lincoln bravely eliminated werewolves, wendigos, ghouls, and even a horde of zombies. It's said he saved Kentucky from being overrun by vampires. To this day the State still has a relatively low vampire populace. Rumors of a love affair with a fairy and Lincoln possessing some level of Sasquatch DNA have yet to be confirmed.
The Ghost Of Abe Lincoln
During his tenure as President, he began greatly expanded the various secret supernatural agencies already in place. Unfortunately, he was greatly distracted by the Civil War so many of his paranormal projects were placed on the back burner and some never saw the light of day after his tragic assassination. Abraham Lincoln ended up being a perpetual ghost tied to the White House. Specifically the Lincoln Bedroom. Efforts by Ghost Busters to free him have failed. It is unknown what ties him there for sure. Many used to think he was simply trying to finish out his Presidential term in a confused ghostly state. Now some speculate a powerful Confederate Curse coupled with Lincolns own guilt over blood spilled in the Civil War have trapped him on Earth! New shreds of evidence indicate the bullet that killed Lincoln may have been cursed by a Gypsy hired by John Wilkes Booth!
Big Game Cryptid Hunter Theodore Roosevelt
The 26th US President Theodore Roosevelt, was known for his prolific trapping and hunting of large wildlife species throughout the United States and Africa as well. He was also an expert in tracking and taxidermy. In the 1880's he became a Cowboy in the Dakota Territory where he built his ranch. It is there he first made contact with the local Sasquatch while hunting bison. The Bigfoot had been mingling with a buffalo herd and was startled by the gun shots. It fled into the woods never to be seen again. Although, it is said random rocks were thrown at him from a long range on several occasions by an unknown assailant. The Sasquatch are known for this territory defending behavior. While ranching he dealt with Werewolves poaching livestock and even an Abominable Snowman Yeti during a blizzard. He shot the blasphemous beast in the head but it got away and most likely healed. It is beyond difficult to take down a Yeti!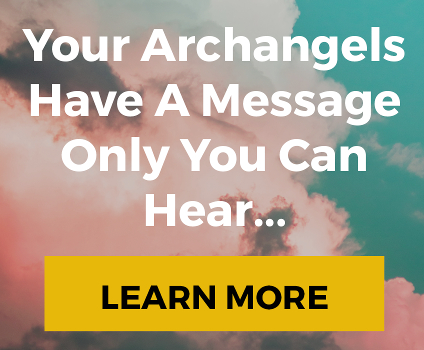 Roosevelt On Supernatural Safari
Upon becoming Vice-President and later President in 1901, he was made privy to everything the United States government knew about our paranormal planet. These illuminating revelations ignited his imagination about expanding his hunting to a whole new level. However, he privately stated he drew the line at hunting vampires for sport as they appeared human. Shortly after his Presidency ended he partook of an African Safari in March 1909. There he hunted and trapped normal wildlife specimens for the Smithsonian Institution and the American Museum of Natural History. Secretly, he was also doing the same with paranormal cryptids for the US government. Roosevelt expanded the governments knowledge of little known about African supernatural creatures. He and his safari nearly lost their lives on several occasions by the claws and mouth's of mad monsters!
The Death Of Theodore Roosevelt
Upon his death as he slept on January 05, 1919, Roosevelt ascended to the afterlife of Heaven as confirmed by prolific psychics, seers, and mystics. Thomas Marshall, Woodrow Wilson's Vice President, said that "Death had to take Roosevelt sleeping, for if he had been awake, there would have been a fight!" We now know that had literal meaning since Theodore fought the Grim Reaper Death himself in the astral plane after his soul left his body. His Guardian Angel eventually intervened and said all would be well if he simply went into the light. Death still holds a grudge for his insolence to this day!
The Current Status Of Deceased US Presidents
Top flight psychics, seers, and mystics sense that George Washington and other Presidents ascended to Heaven upon death. However, outside of time they instantly saw the entire history of the United States and were shocked by its descent into darkness! These Presidential Ghosts often return in times of crisis and various national holidays like Presidents Day. They also meet with the living spirits of the United States known as Uncle Sam and Lady Liberty.
On future national holidays such as Presidents Day and Independence Day, we'll add more information about the involvement of our Presidents in the paranormal world. #PresidentsDay