Have You Seen This Man In Your Nightmares?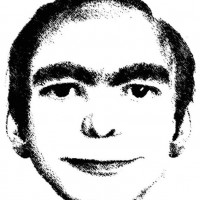 Beginning in 2006 psychologists around the world began recording hundreds of people dreaming about the same man pictured above (Click Drawing For Larger Version). Now in 2015 the number is in the thousands, and is most likely in the millions. However there is little funding to research what is being called, "The This Man Dream Phenomenon". Naturally as with many supernatural things The Powers That Be have attempted to paint this as a hoax. Most thus far report having pleasant, or neutral dreams about this average looking man while a handful have been subjected to his nocturnal nightmares.
Read The Rest Of This Paranormal News Story >>>
Related articles
As an Amazon Associate we earn from qualifying purchases.