The Patriot Woman Urban Legend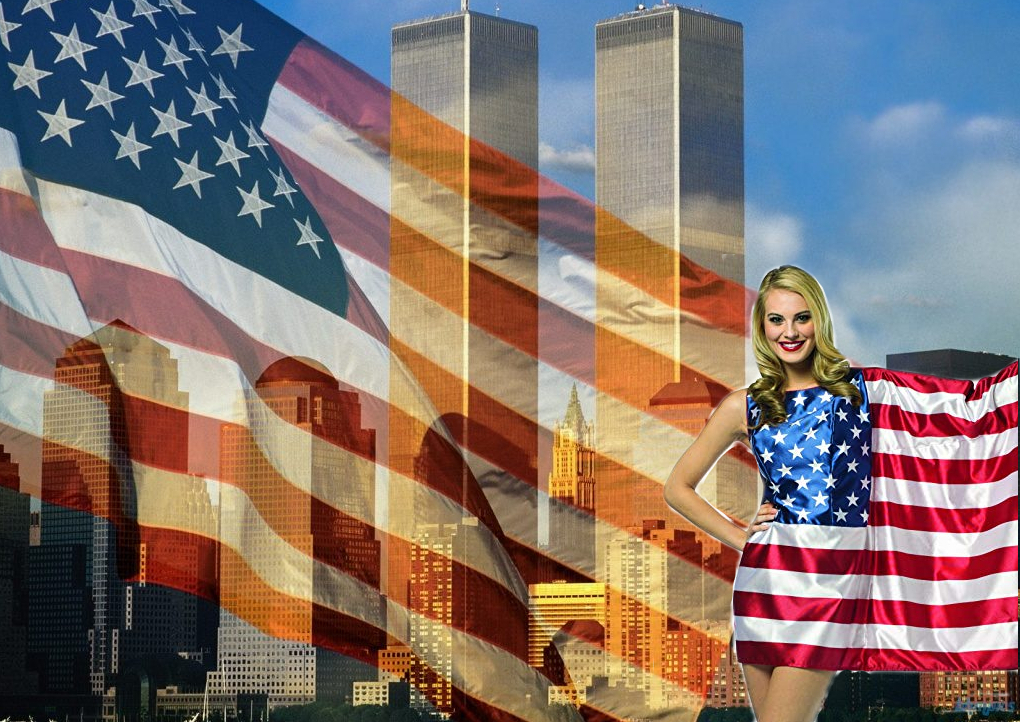 Out of the tragedy of the World Trade Center terrorist attacks on September 11th, 2001 came a glimmer of superhero hope! Of course, we know of the various special people who develop powers from gamma radiation such as the notorious Hulks. The Japanese Fukushima Disaster created an unprecedented amount of Incredible Hulks that required the government to set forth great effort to cover it up and suppress media coverage.  Most humans develop cancer from radiation but some with the right paranormal genetics develop psychokinetic powers. To a lesser extent, various carcinogens and toxic materials that aren't necessarily radioactive can activate latent powers hidden within our junk DNA.
The One In A Billion Superpower Jackpot!
After the destruction of the World Trade Center, a toxic dust cloud blanketed New York City with perilous particulates. The ruble of the Twin Towers continued to burn perplexing pollutants into the air for months afterward. There were numerous cases of various illnesses and cancer from those near ground zero of the dastardly disaster.  This was especially true when it came to First Responders and heroes who selflessly risked their own lives to save others. In the case of one lucky woman, breathing in the potentially deadly debris netted her some totally titanic powers!
Patriot Woman Is Born From Ashes Of Destructive Despair
We don't know her real name due to her secretive nature. We only know that she calls herself Patriot Woman in honor of September 11th Patriot Day. Humans with powers and sapient supernatural creatures generally strive to keep a low profile. Naturally, they want to avoid being the subject of capture and experimentation by the government, or private rogue organizations. Those who are aware of the Supernatural Secrecy Pact are also quite vigilant to avoid mass public exposure of their abilities for fear of incurring the higher dimensional consequences of their actions. If they aren't aware it's not uncommon for someone in the paranormal community to pay them a visit!
On September 11th, 2001 Patriot Woman was actually a wheelchair bound 82 year old born in 1919.  She had bravely served as a nurse in the European battles of World War II against Hitler's Germany.  Unfortunately, some stray bullets of cowardice paralyzed her from the waist down while she attempted to single-handedly save a soldier's life.  She was never able to walk again until 2001. Read The Rest Of This Urban Legend On Our Halloween Blog…
Patriot Woman is considered an Urban Legend as there is no direct proof of her existence. Merely tales and rumors spread upon the mean streets of New York and other cities she visits to exact justice!
As an Amazon Associate we earn from qualifying purchases.