Genies are the most infamous supernatural wish granters in all the Universe! They are the nefarious Jinn from another dimension who are bottled or lamped up by the forces of righteousness to protect our reality. Unfortunately, it's often difficult to return stubborn Jinn to their own plane of existence. Not to mention they are nearly impossible to kill! So magically trapping and binding them becomes the only option. Any person who releases a Genie from their lamp or bottle becomes the Master who is granted three wishes. After that is complete the Genie is forced back into their tiny prison once again. That being said it's a merciful prison in which the Genie can use their paranormal powers to indulge in a fantasy world of their own making. Something essential to prevent them from going crazy! Genies are mystically controlled against their will by the binding spell of any given bottle or lamp. The original spell is the gold standard supported by higher dimensional forces of righteousness. 🧞‍♂️
What's The Purpose Of A Genie Granting Wishes?
Genies granting wishes can simply be seen as a scenario to be played out in the grand mathematical scheme of things within the mind of the Omniverse God.  Really though, Jinn have enormous metaphysical energies within them that can build up to explosive levels over time. The wish-granting releases that power in a safe controlled manner to prevent the equivalent of a supernatural nuke going off.  If a Genie bottle or lamp isn't activated by a Master within 1000 years then the Genie gains enough power to destroy their own bottle and escape! At that point, they are no longer bound to the bottle or lamp. However, they may be trapped again by a Genie Hunter or Jinnologist.
The Universal Limits For All Wish Granters
Genies are known as one of the few paranormal beings who can grant just about any wish. Others include Angels, Demons, and various Gods including some Nature Deities. Although Leprechauns are the second most famous wish givers, their wishes are based on Luck. Most of these beings have limits on their wish-granting abilities. Wishes that would affect things on a large scale, including the planet, or Universe, cause the wisher to be sent to a Parallel Universe where their fantasy is a reality.  Beyond that, there are three wishes nobody is allowed to make. A Genie is magically bound to never grant these wishes under the Universal authority of the Supernatural Secrecy Pact.  They are as follows:
The Three Wishes A Genie Cannot Grant
No Death Wish – You cannot wish anyone directly dead. The Genie can't kill people. They can't work around this by casting Curses or other magical malevolence leading to death. You can't wish for someone else to kill someone. However, you can wish to go to a Parallel Universe where a particular person died, or never existed, to begin with.⚰️
No Higher Dimensional Transformation – You cannot wish to be a higher dimensional being such as a God, Angel, Demon, Genie, etc.  Although, you can wish the Genie free of their prison which causes you to trade places with them. This damns you to eternal imprisonment and intermittent servitude. Utilizing the power of free will and the human soul there is a power transfer. The freed Jinn is effectively made a powerless human while you become a Genie! Thankfully, if either party dies or ends up in a higher dimension they regain their respective Jinn and Human Soul status. In addition, you can wish to be certain biological paranormal beings in this dimension.  This may include being a superhuman, an immortal, vampire, werewolf, zombie, fairy, leprechaun, etc.  This doesn't include various unique beings like Santa Claus who is half Angel, or some other fractional form of a higher dimensional being such as a Demigod. Consult your Genie for more information. They must tell you the truth but at the same time, they don't have to volunteer any or all information.👼
No Infinite Wishes – You cannot wish for more wishes otherwise known as Infinite Wishes.  You may not cheat by making your three wishes, disposing of the bottle or lamp, and then reclaiming it again. Nobody can become a "Master" a second time with the same Genie. And even if by some astronomical fluke you found another Genie, Universal rules would cause them to reject you! Making Genie wishes leaves a metaphysical imprint on your soul! Three wishes are your limit for life!  You can, however, wish the Genie to be your servant for life making you a perpetual master.∞
The Perpetual Master And Servant Wish
The Perpetual Master Clause in the Universal Genie Accords allows for the continued release of a Jinn's power. The Genie's magic for this wish is confined to menial tasks such as cleaning up your home, making you dinner, repairing things, etc. More or less they are in the realm of things an average human could accomplish without magic.  So in a way, you can get infinite wishes but they're not anything that great. Of course, you are saving time, and money every day. Many people don't know about this loophole. The Genie will tell you what three wishes you can't make but he or she will not share the "Servant Clause" with you because they loathe the servant scenario most of all.
They'd rather be trapped alone in their prison for hundreds of years than serve you for life.  At least in their bottle, they can manufacture a rather realistic dream world to live in. Within wish mode, they can return to their bottle or lamp but they can't use magic without the Masters permission. There's also the fact that virtually every Genie hates humankind and blames them for being trapped in their jail! Naturally, they brought it upon themselves by bringing chaos to our dimension and drawing attention to themselves, to begin with!
The best wish wording for The Perpetual Master Clause is, "I hereby wish for The Perpetual Master Clause within the Universal Genie Accords to be activated as my [Insert Number: first, second, or third] wish." There's no way to twist such wonderful legal wording!
The Perpetual Protection And Immortality Loophole
You can gain a great advantage by holding off on making all three wishes and enjoying the protection of the Genie. He or she is bound by Universal Law to protect you from all harm until you complete all three wishes. However, they can't kill anyone even if it is to protect you. All they can do is neutralize the threat for any given situation. Interestingly enough, they must prevent your death so you may carry out the wishes. Theoretically, you could never make the wishes and live forever! You would gain immortality by default without the risk of making wishes! The particular Clause within Universal Law states that you must be in the same physical condition of mind and body as when the Genie was released from their bottle or lamp. This ensures you stay young forever so as not to suffer any deterioration that might affect how you make your wishes. Of course, if someone was already seriously old, mentally ill, or handicapped they'd stay that way for eternity or until they make a wish to reverse it.
The Case Of The Cursed Man Who Found A Genie
The most interesting case of The Protection And Immortality Loophole occurred in 1849 with a man who had been cursed by a powerful Gypsy to age rapidly and then die a horrible death. He apparently kicked the Gypsies off land they had claimed for countless generations via squatter rights. The man's family had always owned the land but never used it. He decided to build a house there and the local government forced the Gypsies away! There is virtually no way for even powerful practitioners of magic to defy an enchanted Gypsy Curse. Through sheer luck, the man found a Genie's bottle within days of the curse being activated.
Vengeful Gypsy vs Genie
He had already aged 10 years beyond his true age of 27. Once the Genie was let out of the bottle her magical Jinn aura halted normal human aging. Although the Genie sensed the curse and neutralized it by inserting their own Jinn spirit in between it and their human Masters soul. The Gypsy immediately sensed what happened and attempted to Curse the Genie. Beyond being trapped in their original magical container there is no way to curse a Genie nor a Jinn for that matter. They are a higher dimensional being after all!
This so enraged the Genie that she asked her Master for permission to destroy the Gypsy's ability to ever curse or do any magic ever again. She promised it didn't count as a wish. The Master agreed and the Gypsy became a normal human. Upon doing this the curse was no longer blocked but completely eradicated! The beyond angered Gypsy tried to destroy both of them by conventional means but it was a complete joke. The Gypsy then gathered her clan who still had powers to get revenge but the Genie appeared and threatened to destroy all of them! They backed down and realized there was no way to win. Certainly, a first in the vengeful world of the stubborn justice-filled Gypsy!
The Master was so grateful that he made two wishes for himself and then withheld the final wish. He promised the Genie she could do as she pleased as he would not force her to be his slave. He granted her permission to use all her magic for herself. He buried the bottle in a deep hole in the ground and bid her farewell. She traveled the world and caused some trouble but it was minimal due to her still technically still bound to the bottle within wish mode. Unfortunately, Jinn Hunters couldn't trap her as she was already bound to a bottle and Master. She laughed them off and went on her merry way. To this day she still walks among us!
Genies Love To Twist Wishes In A Malicious Way!
Now you know how to fully utilize your wishes if you're lucky enough to happen upon a Genie in your lifetime. Just remember to carefully word your wishes because Genies are notorious for twisting your words in a diabolical way. For instance, we have the quintessential wish for money. If you just ask for a billion dollars then it could very well be stolen from a bank or even worse dangerous criminals! It could also be stolen from you or somehow be lost once you get it!
There was a notorious case some years ago where the money of a Genie's wish came from a major drug cartel. The Genie purposely created a paper trail leading back to their Master.  Naturally, a hit was placed on the person. They had already used up their three wishes and at that point, the Genie was no longer obligated to protect them!  The Genie got revenge by proxy and went back into their bottle with a smug superiority! There's also an issue if someone discovers you all of the sudden have this money and the IRS becomes involved along with other governmental agencies investigating you!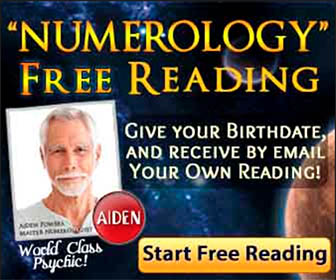 Wish Wording Is Essential To Keeping A Genie In Line
Clearly, making a Genies wish isn't just a one-sentence thing unless you're an expert in supernatural law. It often needs to be a paragraph or more! Even wishing for simple immortality can put you into situations of perpetual never-ending hell! Such as getting locked away somewhere for centuries. You must also take care to include youth in the wish so you won't be an eternal decrepit entity. Also it must be done in a way so it isn't considered two wishes. Saying, "I want to be young and immortal forever" is two wishes! The correct maximum phrasing would be, "I wish to be a youthful amortal" You just wished to be not only young for eternity but also incapable of being killed! Amortal is always better than Immoral! Naturally, there would be further sentences to thwart potential warping of this wish.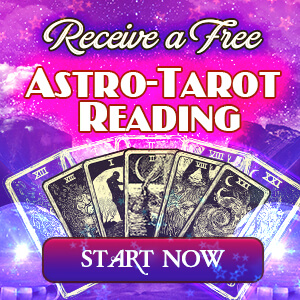 The Bad Luck Brewed By Genie Wishes
Genies wishes have a nasty way of bringing bad luck your way through a perplexing series of domino effect events or even by Karma. There's also that aforementioned metaphysical imprint the wishes leave on your soul. It naturally attracts dark fortune! That's why avoiding Genies is best! However, adding a phrase like, "I make this wish with good luck", is essential to having things turn out in your favor. You need to spend several days, if not weeks, studying your wishes to think of every possible consequence or twist that could be perpetrated upon you. Then word everything perfectly. There's no time limit or word size on wishes. Also, saving one wish for the future is always a prudent move.
The Best Wish Combo
Firstly, you never make the final third wish as it already grants you immortal youth under the protection of the Genie until you make said wish. It's the safest way to gain this without worry of messing up the wording because you don't have to say a word. The first wish should be the Perpetual Master-Servant wish. The second wish would be about perfecting your body, mind, and health. Especially if you're suffering from anything. Not making the final wish only puts you in a state of not changing. So any diseases, disabilities, etc. are only halted at their current point and not cured. The simplest way to achieve human bodily perfection is to declare, "I wish I had the DNA of an Alpha Human born within The Garden Of Eden at the heart of Mother Earth's perfection." You would then become a flawless superhuman complete with a high IQ and beautiful appearance. You'd look like you had some professional plastic surgery. People would recognize you but wonder what talented doctor worked on you!
Naturally, people always wants money and power but living forever with a sharp mind will allow you to accumulate wealth and eventually power over the centuries. With the wish above you would already have highly enhanced strength, speed, agility, and senses. You would also have some level of psychic abilities along with developing psychokinetic powers over time. With the Genies knowledge of the paranormal world you could eventually acquire even more supernatural powers. Particularly in the form of Borrowed Magic. Magic your alpha body could withstand forever in conjunction with the Genie's protection!🧞‍♀️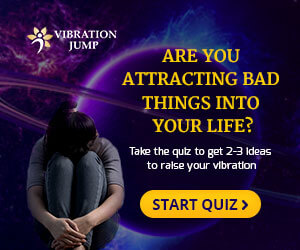 Consult A Certified Genie Specialist Or Paranormal Professional Before Making A Wish!
We recommend contacting a reputable paranormal investigations firm or Genie specialist before making these wishes.  In ancient times people didn't have such help but in the modern world you can turn to paranormal professionals. They can guide you through the perils of making wishes with unruly angry Genies who detest their forced confinement to bottles, and lamps.  🧞‍♀️Learn More About Genies & Jinn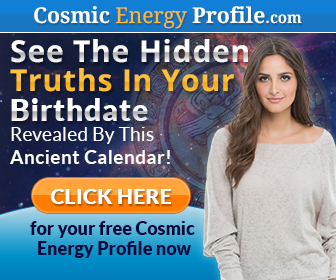 Those who came here under the search term "wish you all genies" must realize you can't wish everyone was a Genie because that violates number two above.  You can wish somebody was something else but that would simply transport you to a parallel Universe where that person is that way already.  For instance, you can say that you wish everyone on Earth was a vampire, and then you'd be transported to a parallel Earth where everyone is, in fact, a vampire.  Perhaps there was a major vampire uprising, and the planet was overrun with every human ending up transformed or dead. The quintessential Vampire Apocalypse! 
🧛‍♂️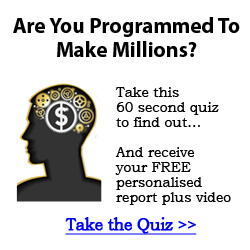 As an Amazon Associate we earn from qualifying purchases.