Previous Paranormal Forecast: Leap Day Demon Goddess Warning!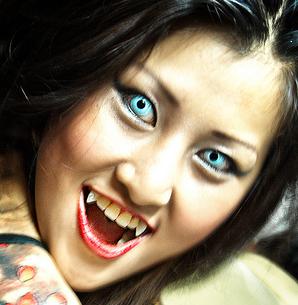 Chuang-Mu, the Chinese Goddess of Bedchambers, divorced her God husband Chuang-Kong some centuries ago, and decided to spice up her life by joining the demonic masses of the underworld.  Generally Gods, and Demons steer clear of each other but every so often they come to an understanding.  Chuang-Mu is now a rare Demon Goddess whose been on quite a destructive rampage for a great many centuries.  It took her centuries to curry favor with high level demons in order to be recognized with dark distinction down the blasphemous bowels of Hell! Her claim to fame are the Leap Days Of Leap Year within which her most sinister handy works take place.  That being the fabled February 29th that takes place every 4 years adding an additional day to the usual 28 days of February.  Read The Rest On Our Previous Paranormal Activity Forecast…
As an Amazon Associate we earn from qualifying purchases.