🎃 What Is The First Day Of The Supernatural Halloween Season?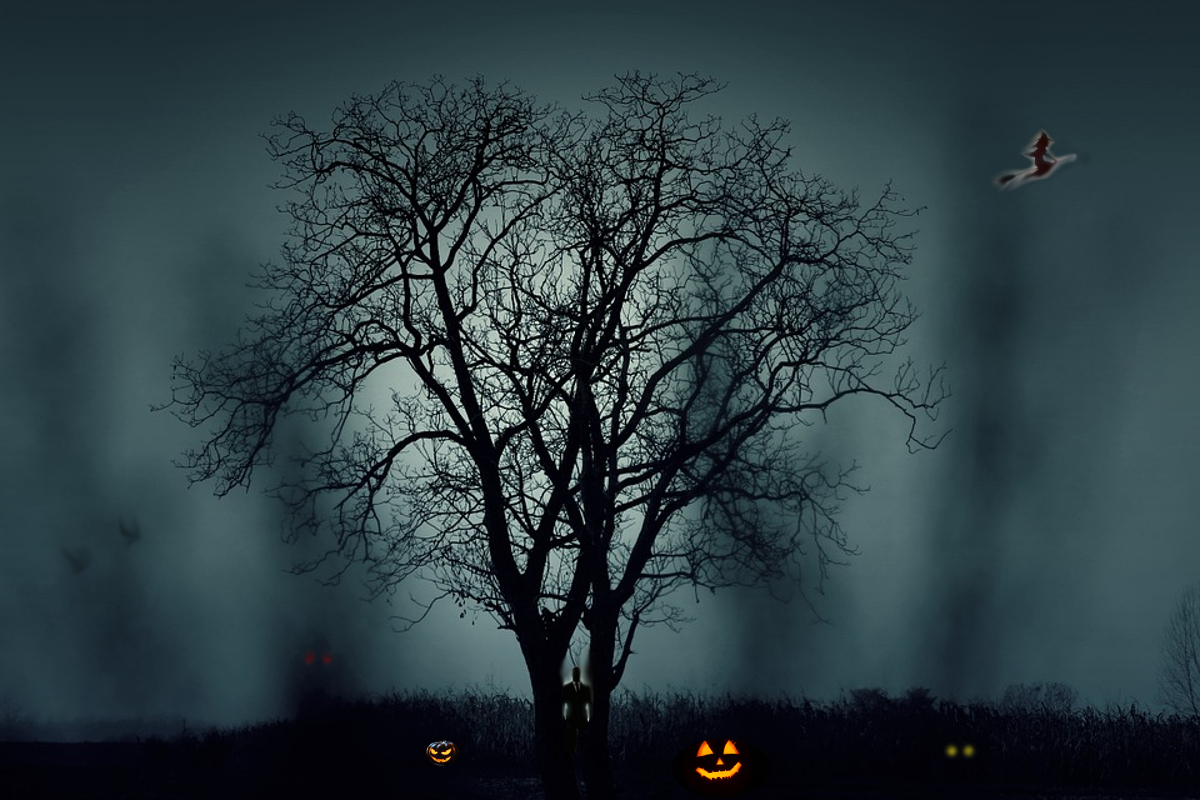 The first crispy chill wafted into Canada from the icy far north of North Pole City. An annual event brought about at the behest of the Winter God Jack Frost as a push for the Autumnal Gods to begin their pre-winter work. In essence, he's saying, "Enough of this sizzling Summer already!" His inaugural frost heralded a hint of the fabulous iridescent cavalcade of colors that is the Autumn season! The hallowed heart of Autumn is the ultimate holiday of bewitching balance between good and evil. This supernatural symmetry of light and darkness is, of course, Halloween, or All Hallows Eve. A time when both the forces of righteousness and lawlessness attempt to metaphysically marshal forth enough magic to defeat the other. These paranormal powers are culled from the Spirit Of Halloween that absorbs the enchanted energies of the Human Collective Consciousness. In particular, those who heartily celebrate the Halloween season. There's also the weakening of the veil between life and death that allows sinister spells and dark rituals to gain an extra kick amid ever-increasing paranormal activity!
The Start Of The Supernatural Halloween Season
In the supernatural community, Halloween used to start at the Autumnal Equinox. With Shala, the mysterious Queen Of Halloween, finally exiting out of the shadows of secretive history in 2013 we finally learned when the true first day of the All Hallows Season is. Shala presides over a special annual ceremony to officially usher in the sacred season of Halloween. It takes place at the location in the Northern Hemisphere when the first healthy leaf of Autumn loses its green chlorophyll hue and turns a marvelous shade of either crimson, orange, gold, or even violet. There is a similar ceremony practiced during the pre-Fall season in the Southern Hemisphere. Although it is more low key leading up to southern Samhain on April 30th. Samhain is the origin of the central Halloween holiday on October 31st all around the world. It is always celebrated in conjunction with Halloween by those in the magical community. All these holiday celebrations are meant to marshal paranormal power and manifest balance in the metaphysical world while paying homage to the Earthly Nature Gods, and Goddesses. On the dark side, it's demons and other damned denizens who are worshiped.  Read The Rest On Our Halloween Blog…🎃
As an Amazon Associate we earn from qualifying purchases.