Friday The 13th Double Dark Clurichaun Luck Warning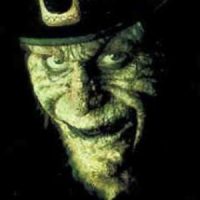 Friday The 13th is already a day when bad luck flourishes in the spirit mind of the human collective consciousness. However since this is the second Friday The 13th in a row, courtesy of February's Thirteenth Day, we will now be seeing the rare phenomenon of Double Dark Luck. This despite us being in the midst of The 7 Lucky Leprechaun Days Of Saint Patrick. We have the normal influx of Clurichauns, aka Anti-Leprechauns, looking to thwart their Leprechaun cousins spreading of good luck & cheer. However now they have rallied around this especially nasty Friday The 13th making it their temporary holiday power base. Read The Rest Of This Warning!
Related articles
As an Amazon Associate we earn from qualifying purchases.