Anti-Christ Conceived & Born During Spring Equinox Eclipse!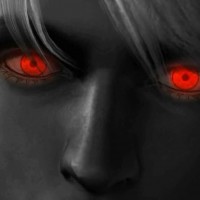 Ever since the First Battle Of Armageddon, on Halloween 2013, the Devil has been on Earth in biological form.  Ousted from Hell by the diabolical Sorcerer Dimitri Diablo. That battle thwarted his attempt to father his Earthly son The Anti-Christ.  The prophesied child of darkness would be the most powerful force of darkness on Earth.  Even more so than his father due to Angelic forces limiting the Devil on Earth while his son gets a free pass due to not being a pure demon.  Over the nearly past year, and a half the Devil has been dodging not only Angels but various members of the paranormal community hoping to kill or capture him.  There's even a group of brave warriors calling themselves the Satan Slayers.  Unfortunately all of us in the supernatural community dropped the ball, and the Anti-Christ was fathered, and born in the North Atlantic Faroe Islands during the March 20th, 2015 Spring Solar Eclipse.  Yes you heard that right!  The Devil impregnated a woman, and she supernaturally gave birth during the barely three minute solar eclipse!  Now The Rest Of The Story….Paul Harvey Good Day!  Man that was really odd! I have no idea what came over me! 🙂
Related articles
As an Amazon Associate we earn from qualifying purchases.