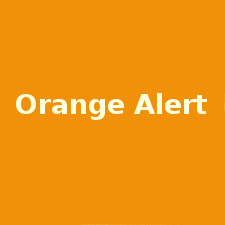 Mystic Investigations has officially initiated Orange Alert as the mad monsters of Halloween horrifyingly howl throughout the nefarious night! Our high tech supernatural investigations facility sports an office-wide alert system for various enchanted events including the dreaded Auto-Destruct Sequence.  This is the final consequence of the least used of our alarms. That being Red Alert! The second most used alert is the Condition Orange Alert.  The Jack-O-Lantern hued alert usually takes place at the stroke of Midnight on Halloween Eve, Halloween itself, the night of the October Blood Moon, and on the Day Of The Dead. Generally, a Grey Alert for the Zombie Apocalypse accompanies this!
Angelic All Saints Day Hallowmas Blue Alert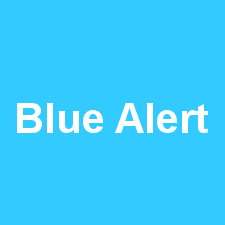 Throughout our office building, there are orange lights that flash silently all day.  Although every hour on the hour the Computer System announces,"Halloween Condition Orange Alert In Progress! X Hours Until The End Of Halloween!"  Each hour it counts down the end of Halloween with the final announcement at the Witching Hour of November 1st Hallowmas All Saints Day when the Computer says,"Halloween has ended. Condition Orange Alert Canceled. Condition Blue Alert Has Been Activated. Hallowmas All Saints Day Has Commenced!"  The Blue Alert is mainly used for the forces of good. On the Day Of The Saints Angels descend to Earth for the purpose of cleaning up the horrors of Halloween that may have violated The Supernatural Secrecy Pact.🎃
Yellow Alert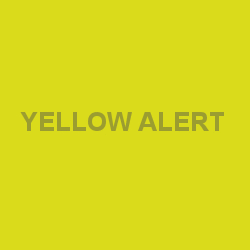 Then at Midnight on November 2nd All Souls Day Of The Dead, we re-enter Condition Orange Alert since Day Of The Dead has a strong connection with Halloween and can be quite horrifying for those of us fighting the forces of evil. Probably only the third worst supernatural day next to the October Blood Moon.  Halloween is the most paranormally active day of the year on average.  Here at Mystic Investigations, we get very little sleep on All Hallows Eve!  Especially with Halloween giving all Werewolves the power to transform without a full Moon!  If all goes well then November 3rd sees us go to a cautious Condition Yellow Alert.  Incidentally Condition Yellow Alert initiates on the first of the 13 Nights Of Halloween. Then November 4th we usually return to the All Clear Condition Green.  Although it only pulses for one minute since having green flashing lights go off every day in our offices would drive us mentally insane. LOL! 🙂 The silent continuous Condition Green Alert is mainly used on Christmas & Christmas Eve.