Disney Pixar Cars World Exists In A Parallel Universe!

What Sentient Species Are The Vehicles In Disney Pixar Cars?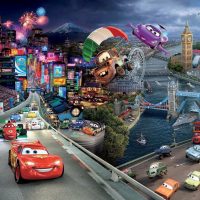 Top flight psychics, seers, and mystics with an eye into the worlds of parallel Universes have indeed confirmed that Disney Cars is real! In fact it's a parallel Earth with virtually the same history as ours except instead of humans, and animals, as we know them, everything are biological vehicles of some type. Interestingly enough the plants are basically the same as we know them here. More or less we all exist there as some manner of motor vehicle as disturbing as that seems. The souls of humans have been mystically detected as residing in these sapient vehicles! Read The Rest Of The Story On Our Halloween Blog…
As an Amazon Associate we earn from qualifying purchases.