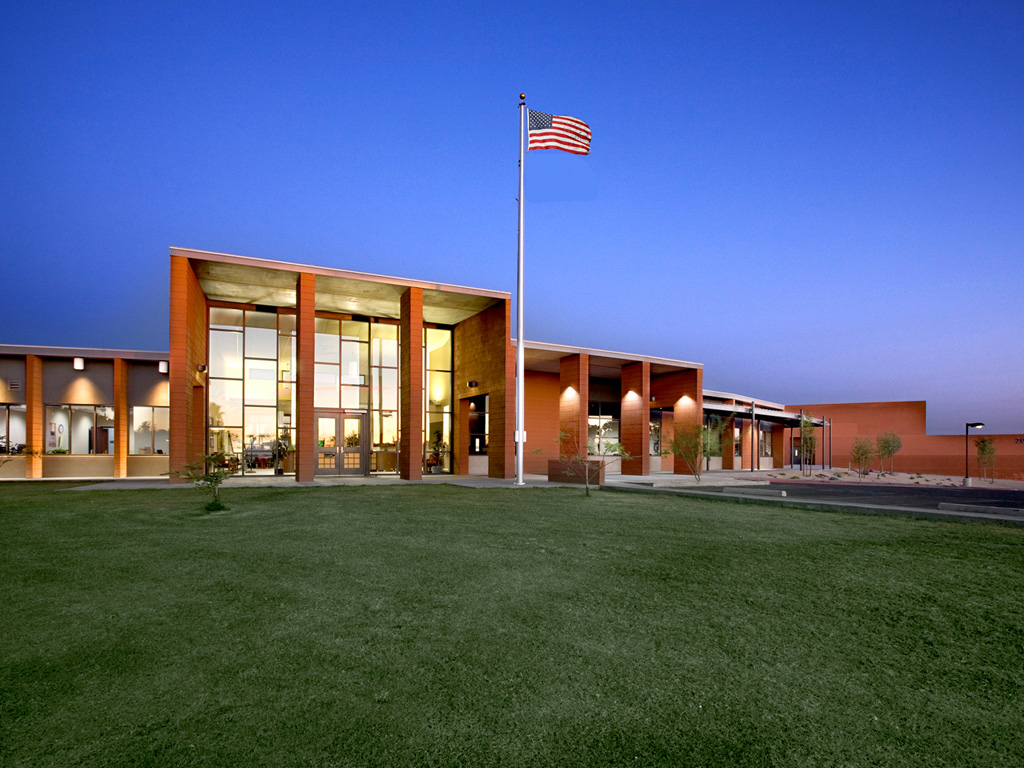 Woodland Springs High School is the secondary educational institution of Woodland Springs, Colorado that compromises the standard United States grades of 9, 10, 11, and 12. The high school was officially founded in 1952 but was originally apart of the original school in town that compromised all the equivalent K-12 grades which was founded as a one room school house in 1872. The extensive campus featuring beautiful landscapes complete with ponds, streams, and waterfalls also includes multiple buildings that give a college like feel. This requires students to walk outdoors in order to get to some classes. Covered walkways, and heated sidewalks help navigate the campus during inclement weather conditions. The various athletic teams go under the name of the Woodland Springs Supernaturals which pays homage to the towns mysterious paranormal activities. The school has three mascots that appear in their logo, and who appear in comical costumes at various school events. They include a vampire, werewolf, and a zombie. However the main icons of the major holidays will appear if sporting events fall near those days. The school faced a lawsuit when it chose to hire a dwarf to play a Leprechaun on St Patrick's Day of 2007. However it was ultimately dismissed. There's also a mermaid that appears for swimming events. Every so often an angel and demon mascot will run about chasing each other at random events.
The school has a highly extensive class selection, and many classes are available in the 11th & 12th grades that allow one to earn college credits. In addition students have the option to get a free associate degree in a limited number of technical areas. Computer repair being the most popular. A number of students leave high school with jobs already lined up. Mystic Investigations member Zack Powers attends the high school where he holds an A average, and participates in multiple extracurricular sporting, and academic activities. He is also known as the Anti-Bully in his effort to end the scourge of bullying along with taking on various paranormal evils that have infiltrated the school in the past in an attempt to corrupt impressionable youth. These include young looking vampires corrupting innocent teens!
The last day of school is on the Friday before Memorial Day. This is mainly a day of unstructured fun activities where students have virtual free reign of the school. Naturally there's still supervision to prevent things from getting out of hand. Attendance on this day isn't mandatory but virtually everyone shows up. Graduation is the following Friday after Memorial Day. Summer School starts in late June, and ends in late July. This is mainly for students who jacked up in a major way! The new school year begins in early September the day after Labor Day. Throughout the year there is Autumn Break (Thanksgiving), Winter Break (Christmas), and Spring Break (Easter).