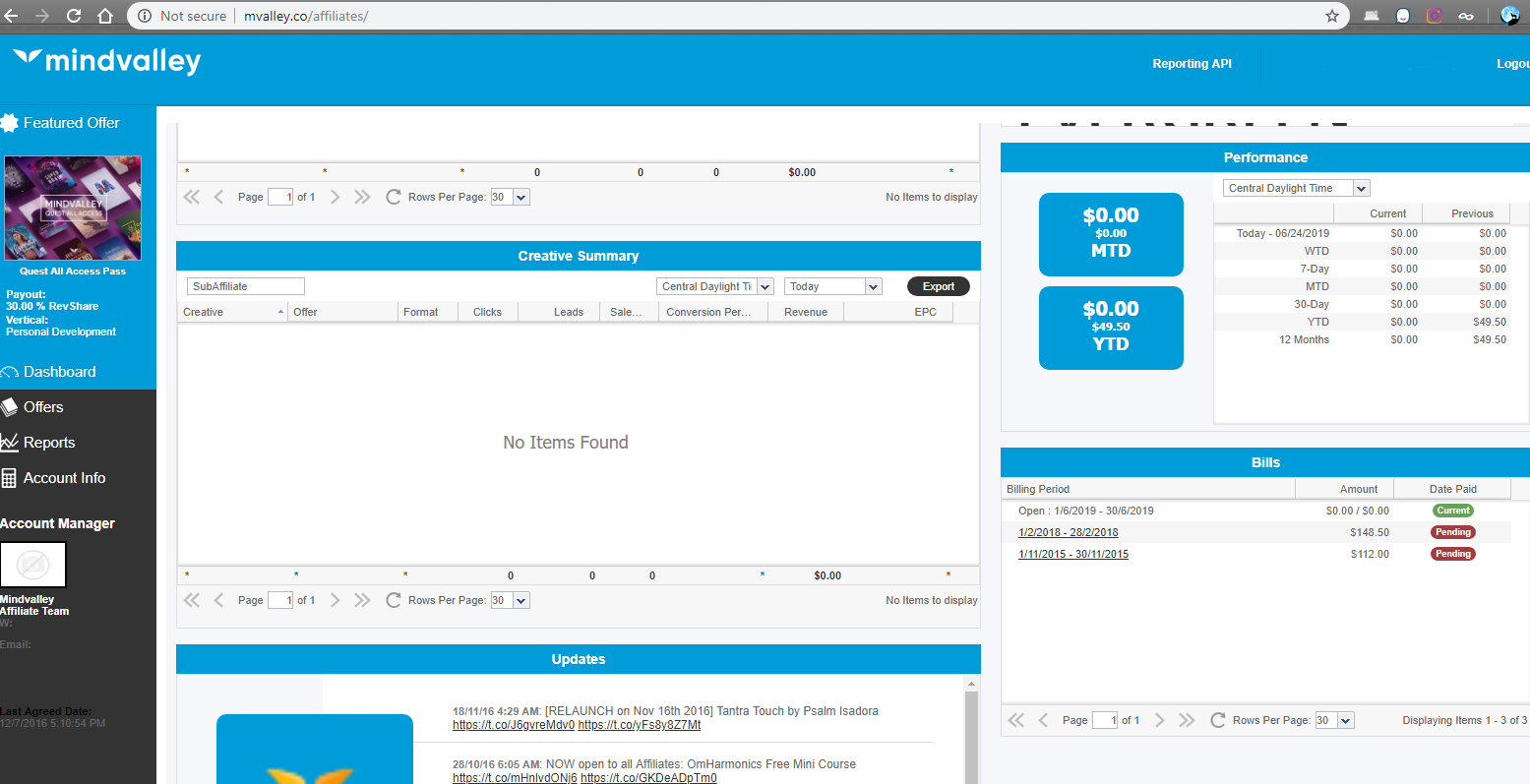 The affiliate program known as Mindvalley owes us $260 dating back as far as 2015! Earnings we didn't even try to make. They were from links we didn't clean up on our site. Their history of not paying and not responding to our inquiries caused us to stop marketing them! Imagine how much we both could have made if they weren't so greedy and/or incompetent? Perhaps embarrassing them on the internet will get their damn attention! Update: Yeah it did for 10 seconds but still no payment!
They have some great products run by independent people but their affiliate program is amateur to say the least. At least that was the case once they moved to their ridiculous CAKE Affiliate Software that never had the equivalent blanks to fill things in properly. The interface isn't even secure to enter sensitive financial data. Their last updates were 2016! I'm not sure whats going on down there. Just tell me where to send the tax data so I can get my payment already because I'm just going to keep adding to this page for eternity! I've been members of several affiliate programs dating back to the late 1990's and never seen such a blatant rip off!
Any wealthy investors or companies out there looking for a wonderful profit potential? Then for the love of God buy Mindvalley and revamp the affiliate program platform! Apparently MindValley.Com is worth $47 million and they make $186,000 a month which makes me wonder why they can't fix their damn site? Oh the usual reason…taking the money and running with it!