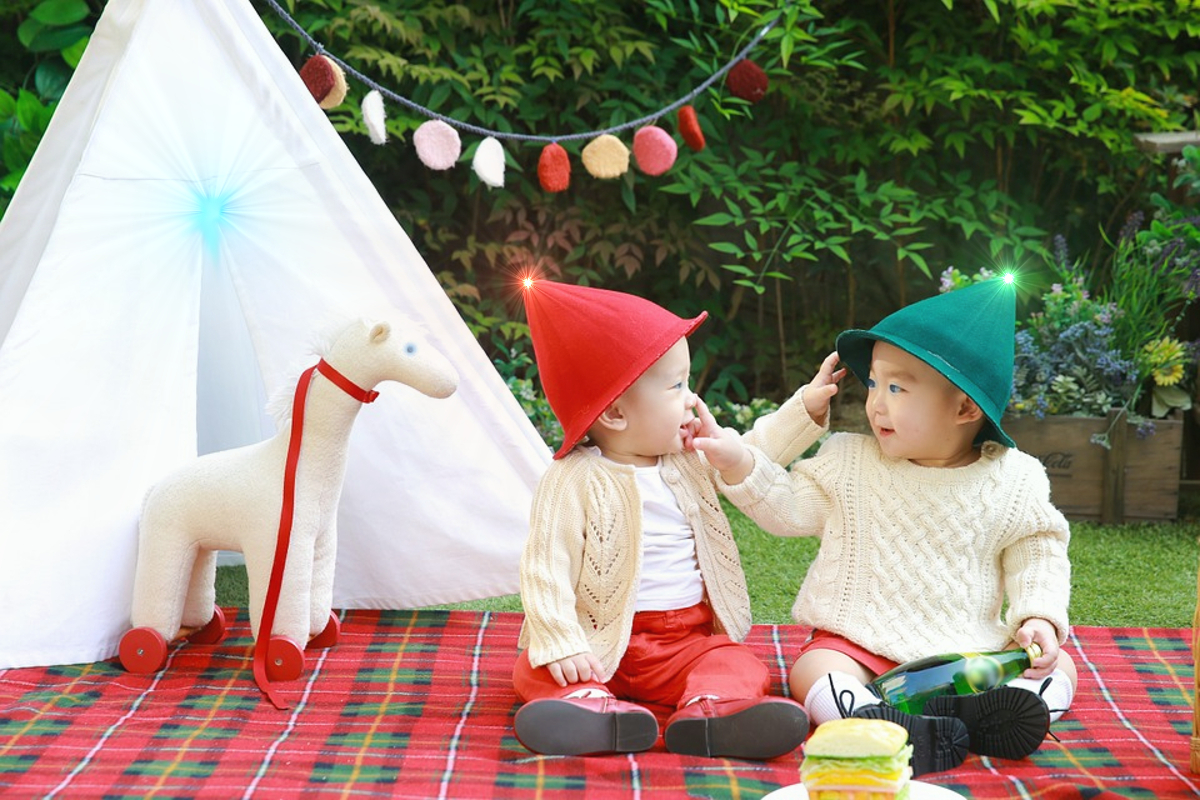 Although, Labor Day is an American holiday it's still celebrated at North Pole City. This is due to Mrs. Claus being a dual US and North Pole citizen. However, even if that wasn't the case there would still be a day of paying homage to the enchanted efforts of all who labor to keep North Pole City & Christmas going full steam ahead! The first Monday in September brings the first day of rest since Christmas In July began to prepare for the big show on December 25th. All North pole residents, including the hard-working Elves, enjoy a variety of leisurely activities. This includes the quintessential Labor day picnic and grand parade through the winter wonderland.
A Visit From The Archangel Jegudiel!

Later in the afternoon, The Archangel Jegudiel descends from the Heavens in an armada of shimmering lights. They're the Patron Saint Of Work And Leadership. The Archangel complimented and blessed everyone's fine work and their future labors. By taking temporary physical form the Archangel becomes the most powerful entity on Earth for a brief time. Fellow Saint Nicholas and Jegudiel partake of some down-to-earth manual labor in the spirit of the day. Often this includes cleaning the Reindeer Stables. Afterward a fantastical feast of food fuels these supernatural titans, all the residents of North Pole City, and their honored guests. Happy Labor Day To All And To All A Productive Life!⚒️


By Xavier Remington | Copyright © 2019 All Rights Reserved MysticInvestigations.Com If you're seeing this entire article on any other site besides Mystic Investigations then contact us immediately!