What Is The Wolf Blood Moon And Its Effect On Werewolves?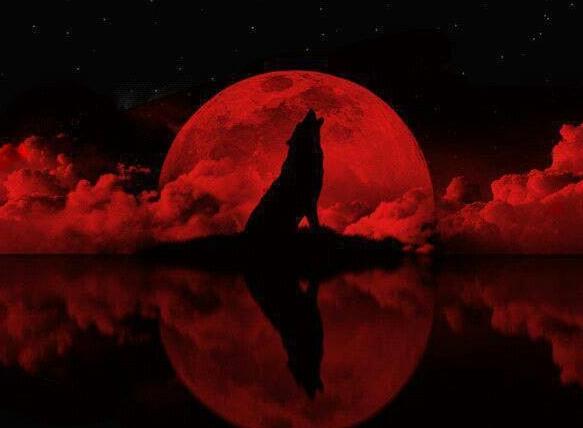 The Plight Of The Average Werewolf
Throughout the year most Werewolves are loners. In human form, they fear being exposed and keep their supernatural secret to themselves. Quite a few have no clue that they're even Werewolves and scant memories of their terrifying Full Moon nights are explained away as nightmares. That is until they wake up in strange places lying in pools of blood littered in flesh! Eventually, they find themselves in the mental health care system and inevitably the US Paranormal Defense Agency steps in to cage them in a top-secret experimental facility while covering up they ever existed! Only a small number of werewolves are members of packs who have some level of control over their hairy transformations.🐺
The Wayward Wolf Moon Packs
The Wolf Moon Of January exudes lunar energy that instills the spirit of the wolf pack into all Werewolves. Normally in their Lycanthrope form, they will attack anything that moves including others of their own kind! However, under the Wolf Moon, they feel an inexplicable kinship for their blasphemous brothers and sinister sisters. They coalesce into natural werewolf packs that exponentially terrorize animals and humans in rural areas. Werewolves are often repelled by signs of human civilization but become more brazen within the strength of their new packs. Interestingly enough there's no in fighting for Alpha, Beta, and Omega status. Thankfully, it's only a handful of nights the moon is strong enough to transform those humans stricken by the werewolf virus. Natural born werewolves have complete control of their transformations or at least group support to keep them in check. That being said there are times when two alpha potentials are evenly matched and then a brief fight will ensue to decide who will lead the pack. That's probably the best thing to happen as their attention will not be on you! 🌝Read The Rest Of This Werewolf Warning On Our Paranormal Activity Forecast Blog…
As an Amazon Associate we earn from qualifying purchases.