The Halloween 2023 episode of Saturday Night Live featured a new character played by Actor Christopher Walken. He is known as Papa Pumpkin. Apparently, the name originated in South America. Papa also refers to himself as the very Spirit Of Halloween and The Ghost Of All Hallows Past. Pumpkins also claims he enters homes through toilets to spread the Spirit Of Halloween. In the real supernatural world, we know that Papa Pumpkins is a real enchanted entity. Every Halloween, the Samhain Spirit infuses itself into one lucky person's soul. It's generally an adult, as a perfect balance between good and evil is required. Children are usually ensconced in the blissful ignorance of innocent goodness. Often times, it's an older person who has seen a lot of bad stuff in life. Despite their trials, they've managed to remain decent even amid the horrors of existence on this Earth.
The Possessed Persona Of Papa Pumpkin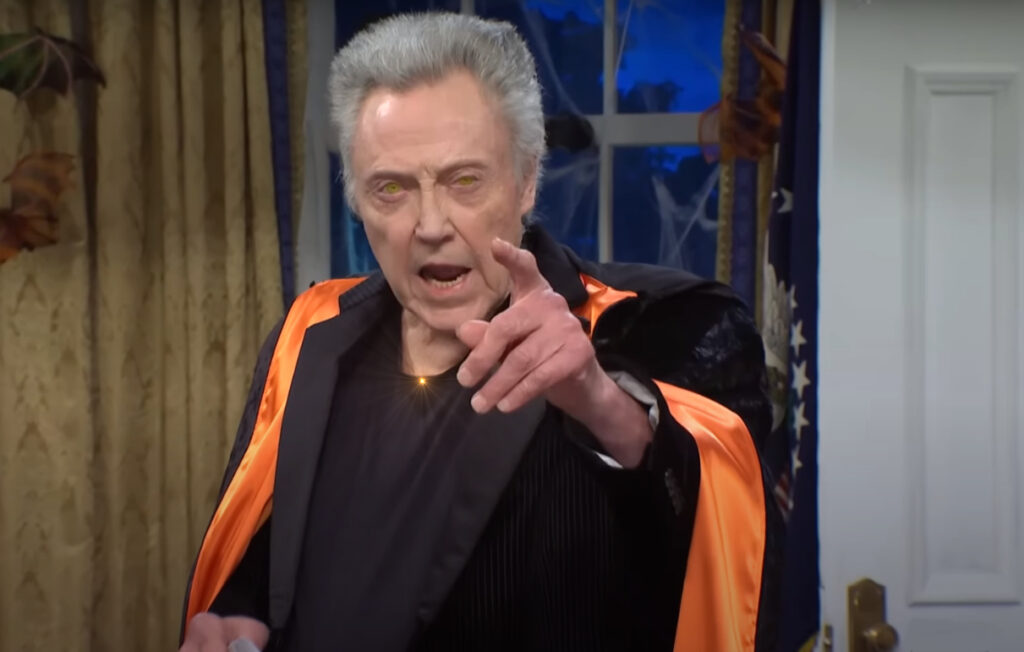 For the 24 hours of Halloween, Papa Pumpkins spreads light-hearted humor with a touch of darkness. He works to spread the spirit of the spooky season while explaining its mystical meaning to all willing to listen. Sometimes he can be seen smiling amid the gleeful Trick Or Treaters wearing his trademark black cape with orange trim. Other times, he may stroll gracefully through pumpkin patches, haunted houses, and graveyards. Those possessed by the Halloween Spirit have superhuman strength, speed, agility, and senses that allow them to battle the forces of darkness when need be. Papa Pumpkin delivers his most extreme justice when someone threatens kids celebrating All Hallows Eve. As for entering homes through the toilet, this is an urban legend. Especially since plumbing is probably the quickest way to enter large city apartment complexes. Otherwise, anyone displaying Jack-O-Lanterns and other Hallowed decor has, in essence, opened their door to Papa Pumpkin.
At the stroke of Midnight on November 1st, the possessed individual will suddenly find themselves disoriented and somewhere they've never been before. However, the now disembodied Halloween Spirit guides them home, and they frequently have vivid dreams of their time as the Pumpkin Man. For the rest of their life, they continue to have special protection from evil entities. Every Halloween, they will find themselves feeling like a kid again as they celebrate the hallowed holiday like never before! Interestingly enough, there's also a Mama Pumpkin who is simultaneously possessed by the Halloween Spirit at the same time as Papa Pumpkin. Generally, each respective Pumpkin resides on a different side of the world to cover the most territory possible.🎃