Spontaneous Human Combustion (SHC) is the phenomenon of live or, recently deceased individuals, igniting in flames without any obvious external fire source.  In a number of cases SHC most likely has an external ignition source, such as cigarettes, that causes a Wick Effect.  The Wick Effect is set in motion when even a small area of clothing, or hair, is lit ablaze which in turn cuts the skin releasing subcutaneous fat.  This fat then melts, and is absorbed into the clothing that now acts as a candle like wick.  With the fat being the candles fuel source.  From there the body can partially, or totally turn to ash.  It's no coincidence that many Spontaneous Human Combustion victims are obese.
The flames could be more violent, and spread far more quickly if the person is an alcoholic, or diabetic, whose body has highly flammable acetone in it due to the process known as Ketosis.  This is a potent accelerant that would prevent a person from acting to save themselves from self-combusting.  Immobility due to morbid obesity can also be a factor in the eventual demise of these unfortunate individuals.  In addition our bodies are simply complex bio-chemical machines in which random compounds, and reactions could initiate a freak chemical fire based on some odd combination of things we ingested, or certain environmental exposures.  Situations so rare, and random they are never properly researched.
What was once science fiction now becomes reality in the form of Directed Energy Weapons being mastered by governments.  Destructive weapons such as Advanced Tactical Lasers, and directed microwave radiation devices, could be the cause of a future increase in Spontaneous Human Combustion. If you annoy the wrong high level bureaucrat you might find yourself flame broiled from the air by a plane, drone, or even an advanced satellite! Certainly this could be a potent weapon to use against political enemies, or large groups looking to incite riots, and revolutions!
In the world of the supernatural the most common cause of SHC is a malfunction in the latent Psychokinetic Psionic powers found among the Junk DNA in all humans.  In particular those encompassing fire manipulations powers that include Pyrokinesis.  A person might be on the edge of developing Pyrokinetic power when an introduction of some element to the body from an external source sets an internal reaction in motion that causes a true Spontaneous Human Combustion case.  Those who had natural untapped Pyrokinetic talents but never knew about it, or developed them, can end up having issues when they let their health go to hell. This could easily cause the power to spontaneously manifest out of control.  The Wick, or Ketosis process previously mentioned could then turn even one little spark into a full fledged meltdown to horrifying cremation!  It's also possible for extreme emotional states to set fire manipulation powers in motion unexpectedly.  Most often anger can trigger the PSI mental process that in turn activates the Pyrokinetic genes.  It's certainly possible to be in such a rage that newly manifested Pyrokinetic powers could end up backfiring on the user themselves!
A rarer cause of SHC is exposure to an strong source of metaphysical energy that overloads, and infects the body. Plausibly from a practitioner of magic, or higher dimensional being. Extremely strong sources can expose a human to metaphysical radiation that infects the body, damages the chakra's, and causes a malfunction at the lowest quantum level. The place where physical energy meets the metaphysical energy of your soul. Unusually healthy chakra energy centers are the only thing that can prevent this disaster from occuring.
Most of the previous explanations of Spontaneous Human Combustion are good reasons to simply stay in some manner of decent physical shape, and general health.  Just because you have powers doesn't mean you can eat whatever you want, and never exercise.  Unless of course that power involves perfect immortal health without any effort. It's also important not to ignore any signs that you might have Pyrokinetic powers.  Especially if a psychic, or other mystic, indicates you might have such abilities.  It's imperative you develop them carefully, or see a supernatural specialist, including practitioners of magic, to have the super power binded if possible  Speaking of those who wield magic, or PSI powers, there are nefarious figures since the dawn of civilization who have utilized their powers to create their own brand of personal paranormal directed energy weapons.  Whether it was used to take down their enemies, destroy the forces of good, or simply toy with humans.  Of course some forces of good may have had no choice but to use their firebending powers to eradicate a dark entity of evil tormenting innocent souls only looking for peace on Earth.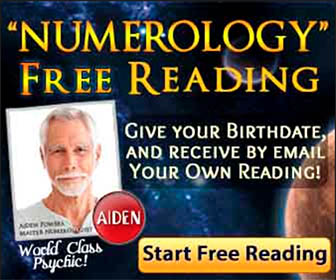 Related Link: Cases Of Spontaneous Human Combustion
It's inevitable that there is a parallel Universe in which you have some form of pyrokinetic fire manipulation super powers. Perhaps you feel you have some potential to acquire them here but have no idea where to begin. The first step could be to creatively channel your parallel Universe self with such abilities. The unique system of sub-conscious creative visualization known as Quantum Jumping can be an excellent tool in working toward any goal you have in this reality! Learn more about Quantum Jumping!