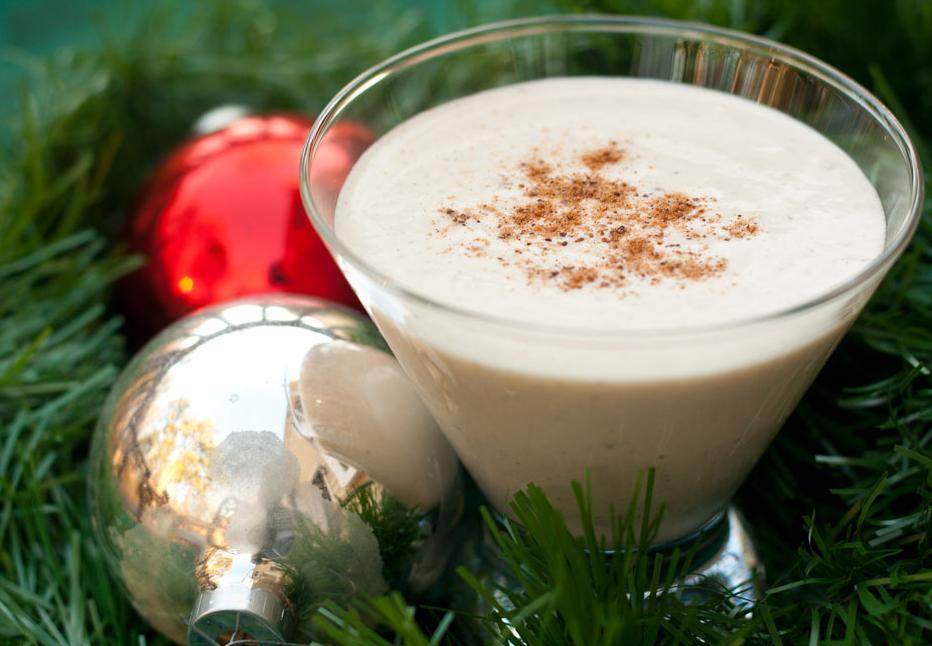 This North Pole Arctic Enchanted Eggnog is the most sweetest, scrumptious, and creamiest eggnog anyone could hope to have on this planet. It's so addictive that you can't stop drinking it. Thankfully nobody gets fat, or sick within the consecrated confines of North Pole City.  And no Santa Claus isn't overweight nor horizontally challenged!  He's got major Demi-Angel muscles! The best of this eggnog comes directly from Mrs.Holly Claus's mystical kitchen but you can find variations on this recipe around Santa Claus's North Pole City.
Enchanted Eggs (From North Pole City Penguins. Paranormal Penguins magically bred from the original Penguins Santa adopted from the South Pole.)
Consecrated Confectioners Sugar (From Arctic Sugarcane grown under the perpetual holy light of the Star Of Bethlehem.  Produced by Elves, and blessed by Saint Nicholas.)
Mystical Reindeer Milk (The older the Enchanted Reindeer the better!)
P & R Heavy Cream (A mix of cream extracted from Mystical Reindeer milk, and Arctic Poinsettia milk(Sap) – (A paranormal Poinsettia safe for human consumption)
Elfin Vanilla Extract (Vanilla Beans from Elfin Vanilla Orchids in Santa's holy water, and Magical Mistletoe Alcohol.)
Sparkling Frosty Snow (From Frosty The Snowman himself.  Adds a certain magical flavor, and keeps the drink perpetually chilled)
North Star Nutmeg (Seeds from Santa's Select North Star Evergreens)
Christmas Cinnamon (Inner bark of Elf Evergreens)
Holly's Holly Berry Juice (From Mrs. Holly Claus's Potent Paranormal Holly Plants)
Spirit Of Christmas Enchanted Essence ( A magical spell takes some of the Spirit and turns it into Metaphysical Matter. In essence a physical manifestation of the Christmas Spirit that directly instills strong feelings of love, peace, and holiday merriment.)
Unfortunately since it's a supernatural secret we can't give the exact measurements or

mixing procedures.  Not to mention the fact that the ingredients are paranormal, and there is a certain special Christmas magic that goes into the preparation of this delightful drink from Heaven. There are different varieties as well including Custard Nog (More of a vanilla taste, Chocolate Nog, Malted Nog, Strawberry Nog, Orange Dreamcicle Nog, Apple Cider Nog, Peppermint Nog, and Rudolph's Nog (Uses a red extract from Rudolph The Red Nosed Reindeer's nose that tastes like a cross between cherry, strawberry, and something wonderfully indescribable.  The coming from his nose thing might sound sick but everything at North Pole City is supernaturally sterile.)  All these varieties can also have various alcohol added to them such as Rum, Brandy, etc.
Warning:  Do not attempt to make this recipe with normal real world equivalents of the ingredients.  Some of the ingredients above are poisonous when using standard plants.  All the ingredients above come from supernatural animals, and plants that are safe for consumption.  Flora, and Fauna that only exists within Santa's North Pole City!