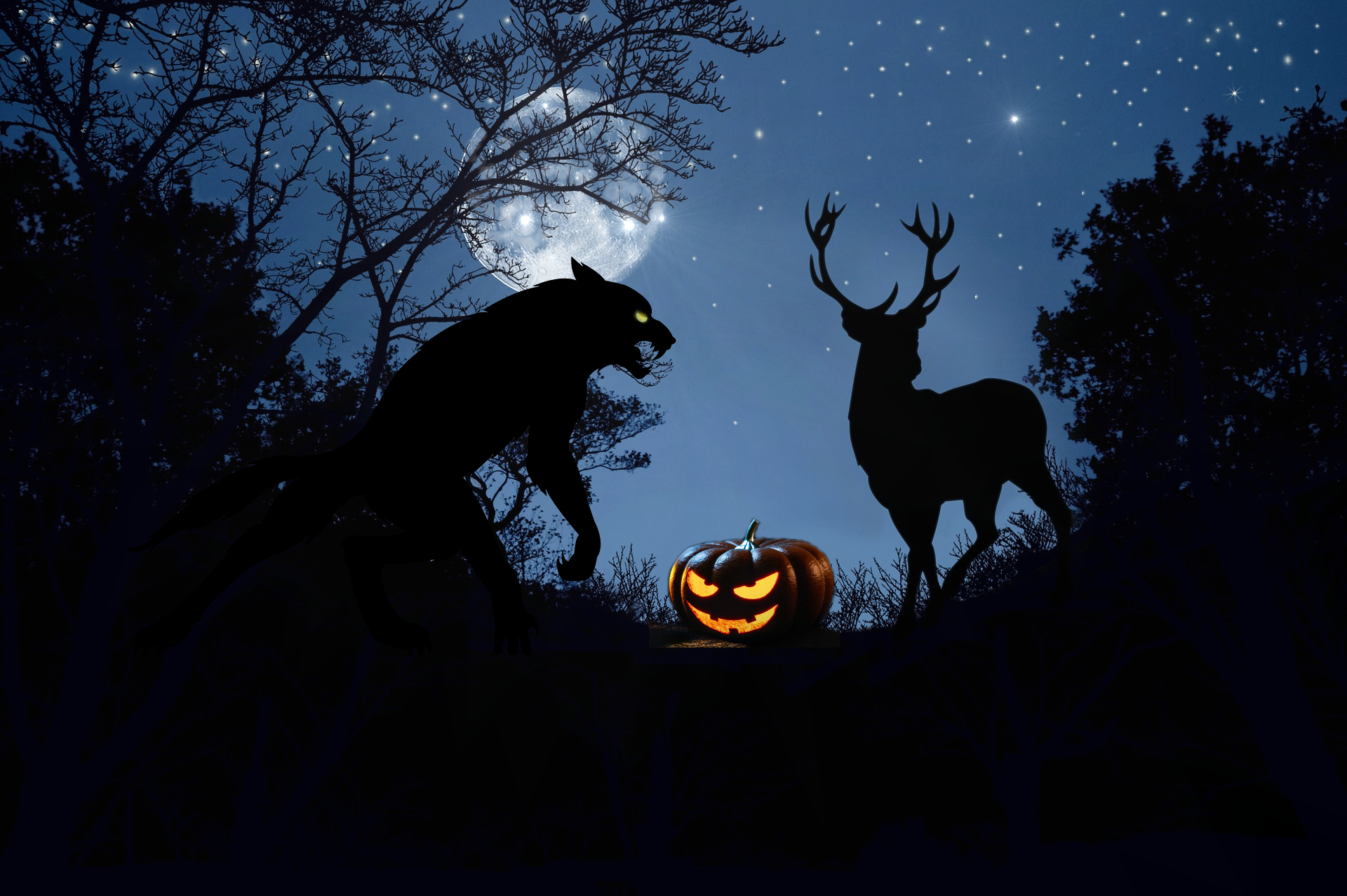 Virtually every October gives us the unholy Blood Moon of the Halloween Season. The only Blood Moon that doesn't require an eclipse as it is fully controlled by demonic forces out for blood! The mad Moon causes all manner of paranormal activity to rise off the charts! However, we have lucked out this month with the blessing of a special Halloween Hunters Moon. One of the few times the Moon is in line with the mainstream world's labeling of this particular lunar cycle. With the greater battles of Armageddon looming ahead the Earthly Nature Deities have finally gained the upper hand by seizing control of this month's Moon from the Demons of Hell. In particular, the Goddess of Hunting Artemis is in control with Zeus, the entire Greek Pantheon, and all their allies behind her. There was also help from the Queen Of Halloween Shala who seeks to maintain a balance between good and evil. Despite being an Angel-Demon Hybrid both Angels and Demons seek to hunt her down! It's their loss that she naturally chooses to ally herself with Mother Nature.
The October Werewolf Forecast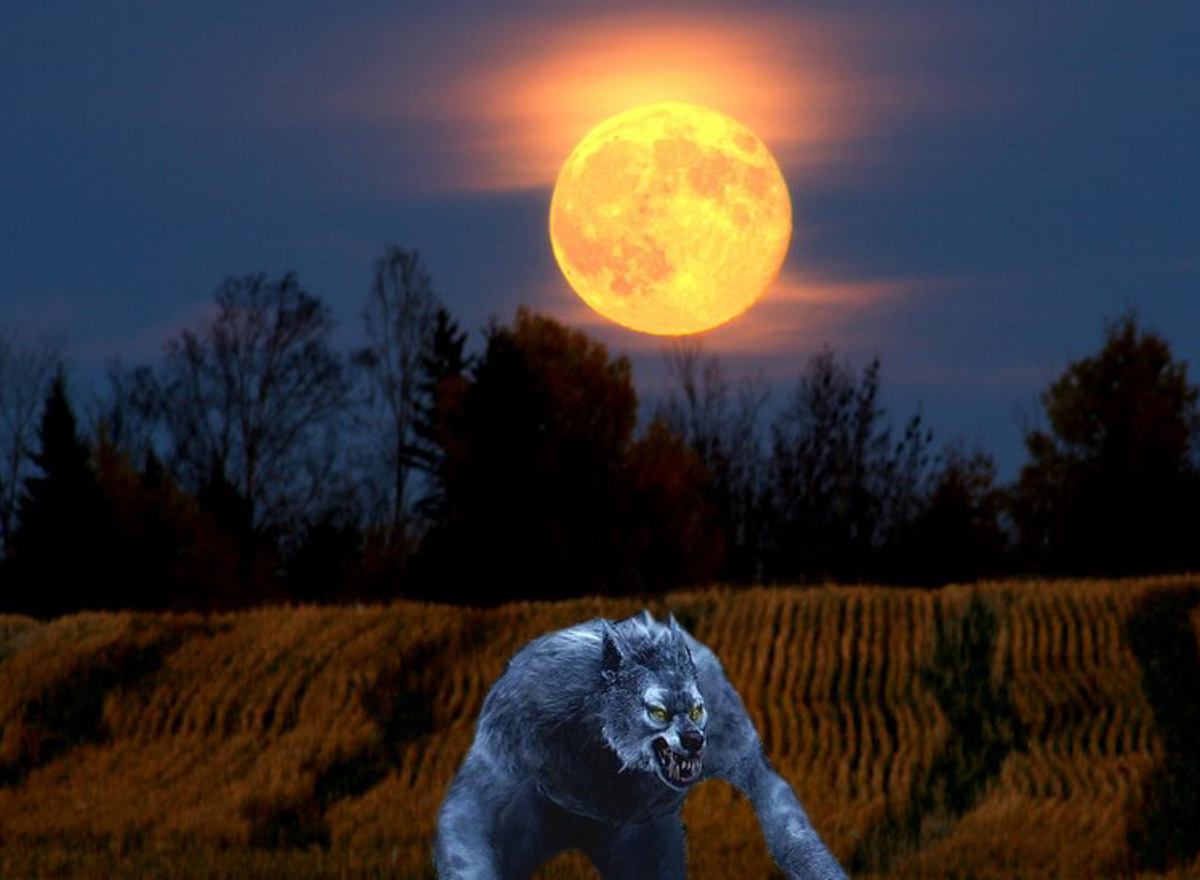 Expect paranormal activity to be normal for this time of year. This means the gradual increase in sinister supernaturals as Halloween grows ever closer. The Full Moon falling early in October also aided in it not being as potent in stirring up paranormal perplexities. The lunar light will have very little additional effect on the forces of darkness. Unfortunately, we will still see Werewolves roaming the night out for flesh and blood. By the grace of Goddess Artemis and the benevolent Gods and Goddesses of Mother Earth, they won't be after humans. They will primarily focus on wildlife which will put them in competition with human hunters. Of course, some of those hunters will be after Werewolves as well. The Hunters Moon got its name from the Native Americans who saw the cool weather and colorful leaves of Autumn as a sign to prolifically hunt and store meat for the coming winter season. Goddess Artemis along with the cooperation of other hunting gods will aid in making this the most successful season ever! Provided the hunt is truly for food and not just a mindless trophy. Also, Werewolf Hunters will have extra luck in saving human lives.
Protect Yourself From Wandering Werewolves
That being said, you could still find yourself in the sinister sights of a wayward Werewolf. Whether their location doesn't produce much animal prey or you somehow get their unwanted attention. Utilize the standard Werewolf Repellents which will include any type of Halloween artifacts and charms[Ad]. This can include a simple Jack-O-Lantern Pin[Ad] on your jacket since The Spirit Of Halloween is strong in this Moon. You may pray to Artemis or Halloween Queen Shala for help if you find yourself in danger. Calling upon Autumn Nymphs and Fairies may be of use as well. If you find yourself out hunting for deer or other animals from dusk to dawn be on alert for Werewolves. Remember that only silver bullets are effective on these blasphemous beasts. Silver-tipped arrows will also work. Please only use these methods as a last-ditch attempt to save lives since Werewolves are human by day.🐺
🎃Important Note: Remember that Werewolves can transform without a Moon on Halloween! Even during the day! We will issue another warning at that time. Stay Tuned!👻
The Lore Behind The Hunters Moon