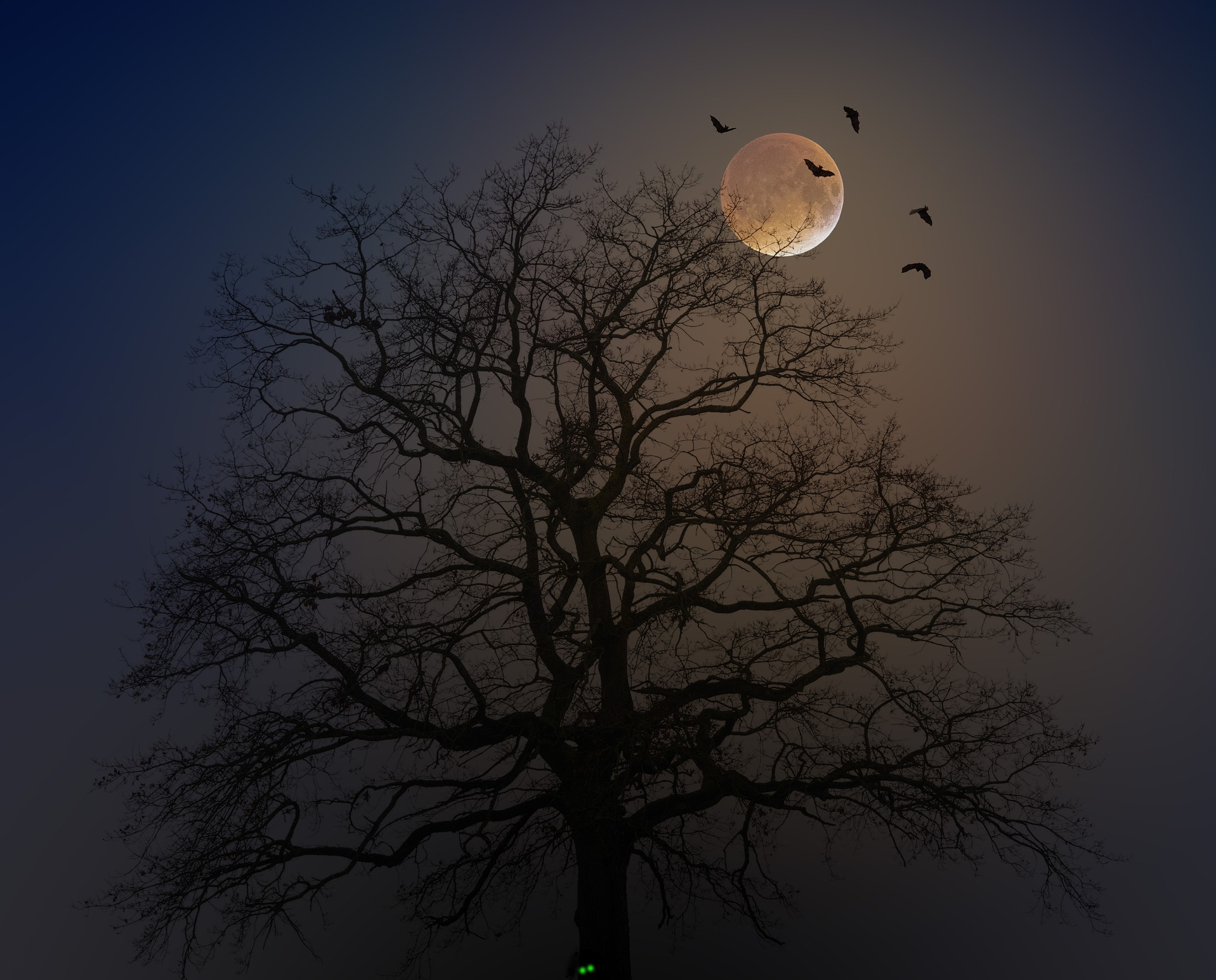 The Full Moon of March is usually known as the Storm Moon due to the turbulent weather involved in the transition from winter to spring. Some call it the Worm Moon due to springs thawing soils causing Earthworms to burrow forth. Theoretically, this Moon should have been lucky due to being virtually a week away from Saint Patrick's Day. Unfortunately, it's only 4 days away from the blasphemous bastion of bad luck we know as Friday The 13th!
Even with Leprechauns prancing about just out of sight spreading good luck there are Clurichauns, aka evil Leprechauns, manifesting dark fortune! They bolster more paranormal power when Friday The 13th falls near Saint Patrick's Day. It taints the normally fantastic fortune we would see. These dark metaphysical energies are absorbed and transmitted by the Moon thereby increasing their wayward powers even further!
The Storm Moon causes greater aggression in most Werewolves. Especially during snow or thunder storms! On top of that this is a Supermoon which manifests even more monstrous traits in the hairy horrors along with them being hulked up in strength! The dark luck of this Moon will possibly cause any Werewolf countermeasures to fail. Your holy water might spill on the ground as you trip and fall while being attacked! Plausibly your silver bullet loaded gun will jam. Even your silver sword or knife might magically break! Seasoned Werewolf Hunters aren't taking any chances. They're loading up on lucky charms, magical enchantments, and even Leprechaun Summoning Spells!