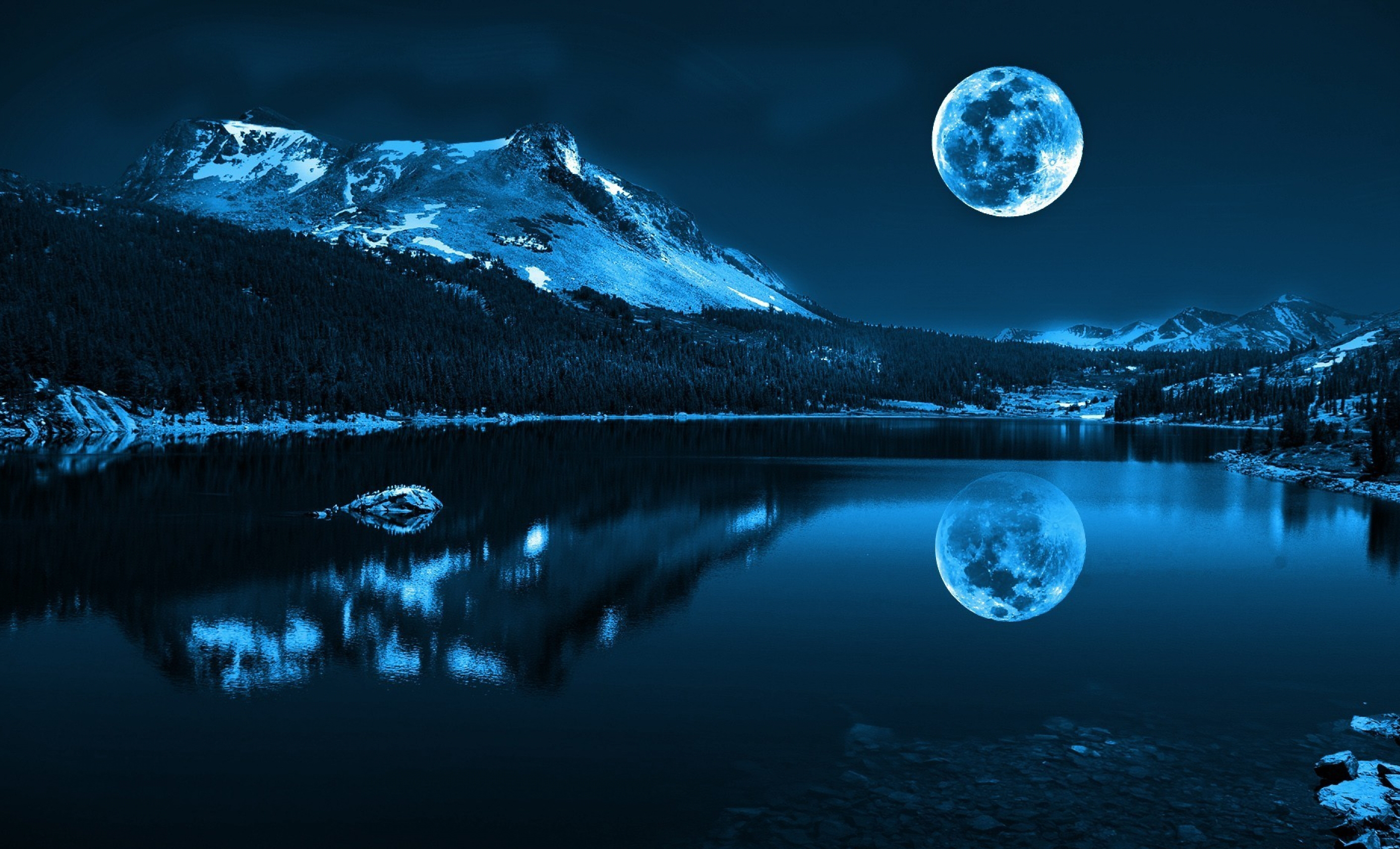 Luminary Lake, also known as Woodland Springs Lake, is the largest lake in Woodland Springs, Colorado lying in between the Mystical Forest, and Enchanted Woodland.  It's wondrous waters teaming with a wide array of paranormal life including a magical microorganism, called Magia Superessentialem Luminare Aqua Microba, which causes the waters to glow a neon blue color virtually half the month.   The height of the miraculous nocturnal neon manifestation is on the night of the New Moon.  On that night the azure lights make the shoreline, and beaches visible for swimming, and other activities.  Often practitioners of magic, such as witches, will perform ceremonies along the shores due to the belief that the lake is enchanted with magics.
Various other paranormal animals, and supernatural forces cause other random nocturnal luminescence's as well.  This includes the Luminary Lake Trout which is a paranormal cousin of the Lake Trout that glows various colors of the rainbow.  This tasty delicacy only comes to the surface during the Witching, and Devil's Hours so there are often fishing boats on the lake in the dead of the night.  The largest animal rumored to live within the amazing aqua depths is the fabled Luminary Lake Monster which is sighted every so often.  So far the behemoth beast has only scared people, and no injuries, or fatalities have been reported.
Iridescent orbs of all shimmering colors have been seen within the lake and hovering above it at random times for reasons not fully understood since they have not been linked to any of the aquatic lake life.
The lakes pleasantly warm waters allow for swimming from Early April to Early November.  Despite the waters being abnormally warm, most likely due to it's enchantment, the lake does ice over in late December to late February.  The mystical glowing causes spectacular ice shows for those who partake of ice skating, and snowmobile across the expanses.  It always makes for a magical Christmas.
Images