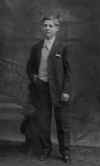 Mortimer Griggs was born in November 10,1837 to poverty stricken Scottish immigrants who emigrated to Boston in 1829.  He grew up there until the age of 18 when he set off to explore the wild west and find his own destiny.  He discovered a major gold mine at Pikes Peak when he was 24 and from there his fortune grew.  He wrote in his diary about the awesome beauty of Colorado mountain country and dreamed of starting his own town where he would build his dream home.  He happened upon a hidden valley nestled within the Rocky Mountains that was lush with flora and fauna along with the hot springs.  A Comanche Indian tribe resided there and they lived in what is now known as the Mystical Forest.  Mortimer wrote about seeing various creatures that interacted with the Native Americans although it was dismissed as his over active imagination.  The Indians helped him build his home and his town after he bought the land in 1861 from the US Federal government.  Naturally he didn't inform the Comanche that he owned the forest as well for fear of angering them.  He became the sole town founder of Woodland Springs and was officially elected the towns first Mayor in 1864 at the age of 27.
With the Comanche's blessing he built his home deep in the Mystical Forest which was his favorite part of the land he bought.  He eventually fell in love with a Comanche Princess named Raven but once the tribe elders found out they expressly forbid any more contact between them.  Soon the town grew and people began to build homes and businesses.  Eventually Mortimer met Annabel Lockhart who married him in 1876 at the age of 39.  She was nearly half his age but he had finally found true love after losing his Princess who had later been betrothed  to a man within the tribe.  Unfortunately Annabel Griggs didn't love him but had married him for his wealth.  Once she met a young banker who she loved, named Jonathan Covington, she had no more use for Mortimer.  She tried to divorce him but he refused to let her go and his powerful connections made it next to impossible.  Especially for a woman in the 1800's.  He even threatened to destroy the young banker.  Finally the two lovers plotted against Mortimer in Annabel's 13th year of marriage.
Fate stepped in one day when Mort was out deer hunting and he accidentally shot the Comanche Princess he once loved.  She died in his arms and it was witnessed by tribesmen who vowed to kill him and burn his mansion to the ground.  They had to hold off until nightfall due to US troops stationed nearby whose job it was to make sure the Comanche didn't leave a designated area within the forest.  After his wife heard of this she saw the perfect opportunity to knock off Mort and inherit his fortune for herself and her lover.  The Comanche was unable to sneak off the make shift reservation set up in the forest and in fact a small battle ensued wiping out most of the tribe. Although one witch doctor escaped in to the cold storm ridden night.
Meanwhile at the mansion Mortimer sat by the fire crying over the tragedy that had occurred that very day when all the sudden his wife screams "The Indians are attacking me!".  He runs out the door to find her standing under an umbrella smiling while a Jonathan dressed as an Indian hits him in the head from behind.  Just then the witch doctor exited the woods and shot an arrow into Morts heart as he lie on the ground unconscious.  He then said in his native tongue, "I curse this house and everyone who ever lives in it!" before running into the woods.  The couple had no idea what the Indian had said but they laughed maniacally over the good luck of him doing their dirty work.  The death of Mortimer Griggs on Halloween Eve October 30, 1889 was ruled murder by Comanche and Annabel inherited the Griggs fortune and married her young banker.
It was said that odd occurrences happened in the house after his death and it was rumored he haunted the place.  In fact it is said that Mortimer briefly manifested into a corporeal form and murdered his wife on Halloween Eve October 30, 1902.  Although her official cause of death was a giant bookcase falling on top her despite being securely bolted to the wall.  Jonathan Covington moved from the house and it was left to Mortimer and Annabel's son Mortimer Griggs jr.  He ended up inheriting most of the wealth despite Covington's fight to get it all.
Since that time the paranormal activity within the house increased with each death that occurred with in the house.  It was thought that Mortimer and his wife fought in ghostly form since those who died within the Comanche cursed house were damned to be trapped within it's walls forever.  Our first official case at Mystic Investigations was the Griggs Haunted Mansion.  We learned that everyone who died there was forced to haunt it forever.  Luckily we kicked major poltergeist ass and cleansed the house freeing all the lost souls within it's walls.  RIP Mortimer J Griggs.  A lot of what we wrote here was revealed during our investigation.
Now the mansion is a historical monument donated by the Griggs Family.  Daily tours are given and it's the towns official haunted house each year as well.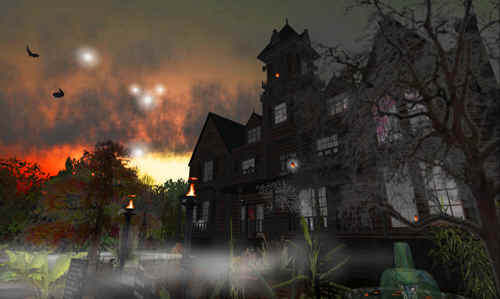 Currently our 2010 mayor-elect is Mortimer Griggs VII.  The great great great great grandson of Mortimer J Griggs.