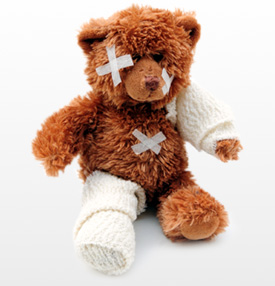 5 Myths About Curing Common Injuries (You Probably Believe)
In the middle of any kind of health emergency, large or small, you'll immediately be surrounded by friends shouting tips about how to handle it. When you get all of this conflicting advice ("He's choking! Kick him in the balls!"), you wonder if their medical knowledge is coming from actual science, old wives' tales they heard from their grandma, or something they saw in a comic book. Don't bother asking — they don't know, either.
So, from time to time we like to go look up the actual medical advice from experts to find all of the ways conventional wisdom gets these things disastrously wrong.
Read more: http://www.cracked.com/article_20456_5-emergency-cures-everyone-knows-that-actually-hurt-you.html#ixzz32c0ZsSKQ