The April 1, 2011 Mystic Investigations April Fools Site Attack
On April 1, 2011 the notorious April Fool hacked our site and locked us out for the day. He left this message on our blog and our homepage looked like this: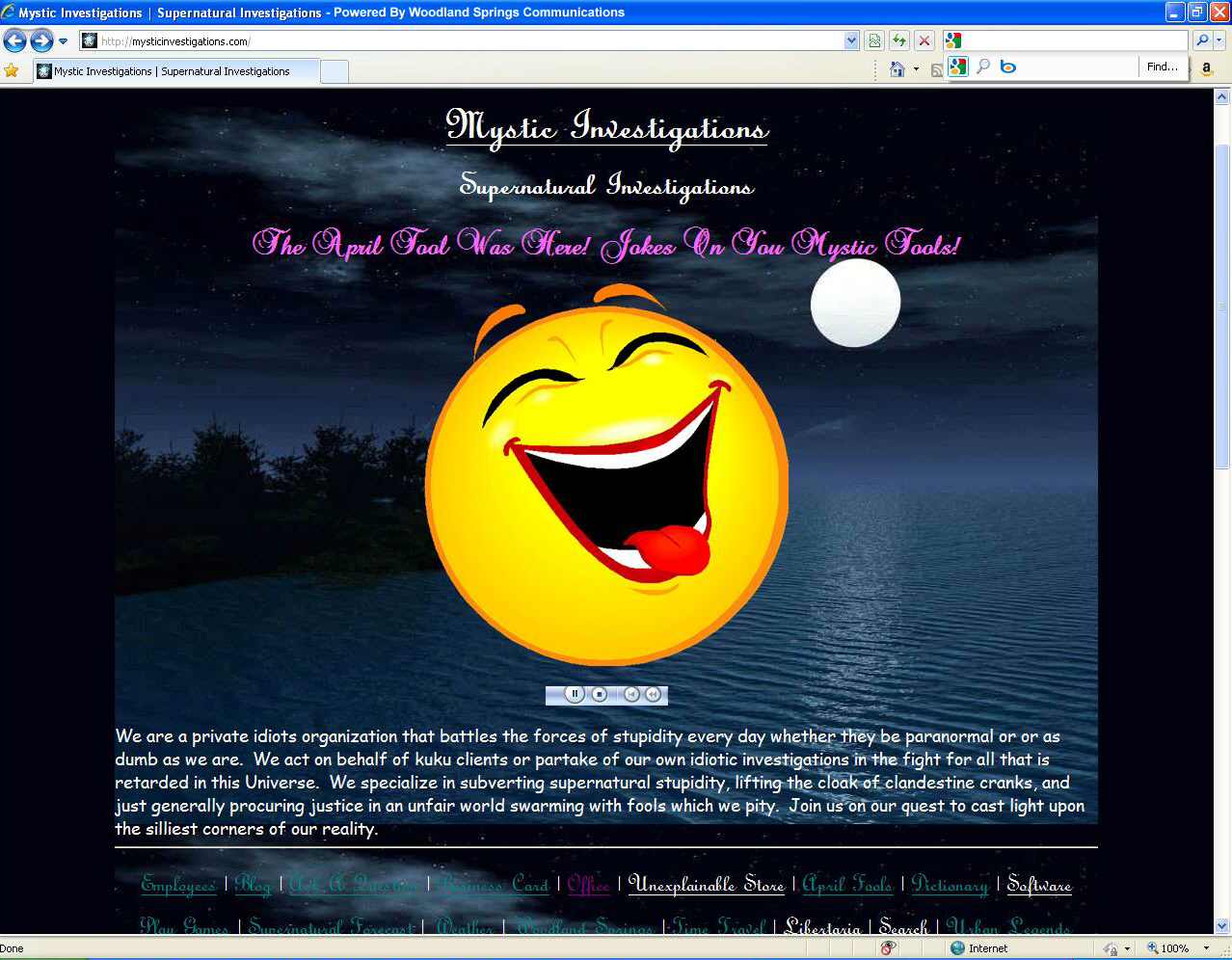 He also left a rare audio message which should auto-load. If not then click here to download the audio for your listening pleasure.